Why Terra Firma?
We complete our remodels at a fraction of the price of our rivals. Really. We don't try to maximize profit – we seek to get your next job, and your referrals to family and friends.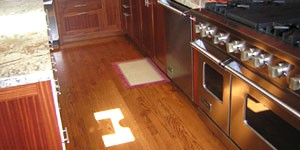 Our crews are driven by one salient idea – "Are the clients happy?" When our skills and energy are matched by our company culture, your home is made beautifully.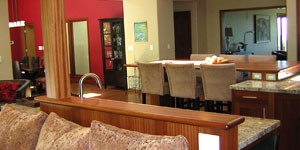 We can build your home from the ground up – all phases. Lean back. Watch the magic happen!
What Our Clients Say
We love our completely remodeled house in Mill Valley, California. We had heard that remodels were too hard, but working with Dave at Terra Firma was great. We don't have much space, so the design and finish had to be good. I've got a new master bedroom bath with vaulted ceilings and my two teenage girls now have their own bathroom. We are super happy with what feels like a completely new house.
– Brenda B. and Family, Mill Valley
I want to say how wonderful you are to work with. Your crew is terrific. brilliant Your design/build make life easy. The quality is the highest. You have the ability to know how to keep people calm through the process.
– Jaime M., Piedmont
Our relationship with David Heitz and Terra Firma Builders extends far beyond the pictures profiled in this website. In fact, these pictures profile the 5th project on our multiple properties. TFB has completed for our family improvements on both rental properties and our personal residence. Dave has a keen sense of completing the project in a timely manner, but is very cognizant of how the client's ideas might change during a major project. Any prospective client is more than welcome to visit out totally remodelled house by appointment. By the way, his crew will take care of cats and any other household needs while you are on vacation and under construction!

I have been involved in real estate for many years. I greatly appreciate the fact that TFB crews are always prompt in arrival and departure. I have never had a problem with the gentlemen who work for TFB, understanding that they worked for periods of time in my home when I have not been in residence. Peter and Susan and family – Piedmont.